In Episode 1, in June '21, I said the following…..
"From here on out, based upon my view of the 'layers' I've seen over the past 4 decades (throughout my career), cryptocurrency is, in my view, the Seventh Layer.
Cryptocurrency is no different, in that it requires every one of the previous 6 layers before it, or, it would not exist either.
There will be a layer 8 at some point, and, someone, somewhere already knows that it will be."
Now, as we find ourselves 20 months later, in February '23, the emergence of 'Layer 8' is absolutely clear.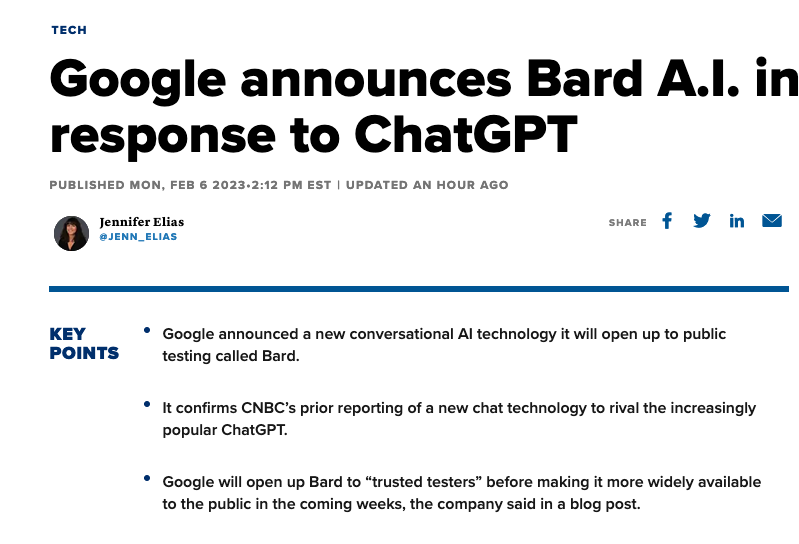 https://www.cnbc.com/2023/o2/06/google-announces-bard-ai-in-response-to-chatgpt.html
It would be wise of you to visualize each of these major events as evolutionary layers of a strategic and permanent basis, of evolution, rather than viewing these successive architectural layers as independent, or, unrelated entities.
It's a war!
GTP-4 Is Coming: A Look into The Future of AI
An overview of hints and expectations about GPT-4 and what the OpenAI CEO recently said about it.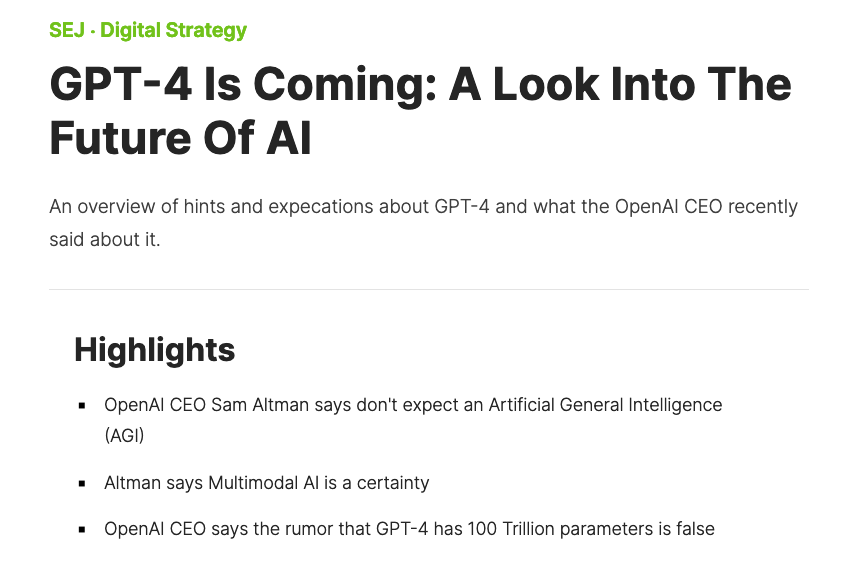 https://www.searchenginejournal.com/openai-gpt-4/476759/#:~:text=The%20New%20York%20Times%20reported,the%20first%20quarter%20of%202023.